TO CONTACT RYAN STILES:
I've had a lot of people ask me which address I used so I thought I would let everyone know where to find it and many more ranging from Colin and Drew to Ted Danson so check it out! :) Go to CONTACT THE STARS in the navigation bar. The address I used is the one under Ryan's name along with tons of other stars! Check it out!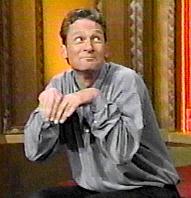 I was once part of the letter 'h'.